Capture 3X more leads
by replacing your
website's forms with smart, interactive LeadForms
Fix the biggest leak
in your funnel. Forms
Why do LeadForms convert better?
LeadForms incorporate 58+ form design best practices, proven to increase usability and completion rates – from asking questions over multiple steps, to sizing fields to the average adult finger pad size.
Average uplift in leads: +212%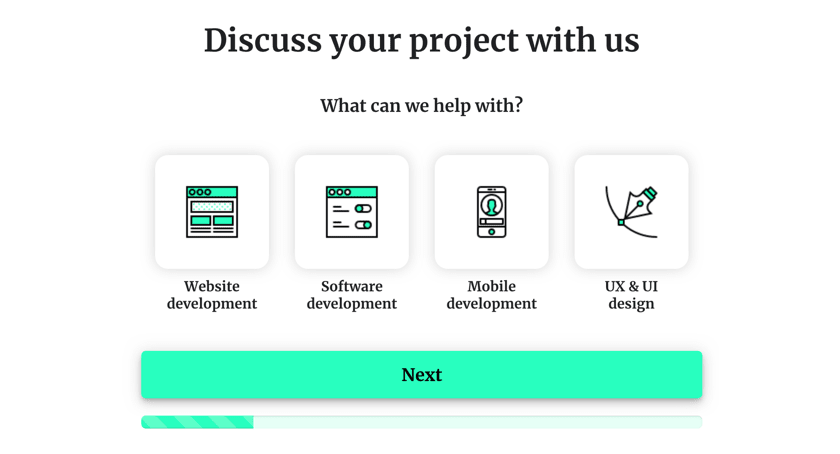 Start with one of 50+ easily customisable templates
Choose from a selection of LeadForm templates, each with 58+ form design best practices built-in.
Make it your own by adjusting the look and feel to match your branding in our easy-to-use drag and drop editor.
Start My Free Trial
Build a conversational form
Using multi-step forms and conditional logic, you can create a conversational LeadForm that improves your website's experience. 
By asking questions you'd ask your leads in person you also collect valuable data to segment, qualify and convert them into customers.
Start My Free Trial Launch and watch your
leads roll in
Once your LeadForm is ready, you can embed it on your website in minutes, hook it into your CRM, and watch the leads roll in.
You can then use Leadformly's form analytics & A/B testing tools to further increase your conversion rates.
Start My Free Trial
Helping 6,000+ businesses grow
"We saw a huge increase in conversions after switching to Leadformly from another provider. I didn't want to send this testimonial because I want it to be my secret weapon, but I can't recommend Leadformly highly enough.

Jason Feemster

President, POSUSA.com
"Hands down, one of the best online marketing apps available today. From the user-friendly interface to the support, it's as if we've hired our own lead gen expert to the team. We love Leadformly!

Desiré Einarsen

Director of Marketing, OEO Energy
"Leadformly allows us to convert at a level 10X higher than the average landing page, and leads to data collection that increases our email open rates. Leadformly is now a staple tool in ALL campaigns run by Avalanche globally.

Josh Bardsley

MD, Avalanche Enterprise
"Leadformly's given our marketing team the power to design and push new forms, at a fraction of the cost of going to our external dev team, meaning we can gather data and innovate at incredible speed.

Bill Verwey

Co-founder, Marquee Tech
Everything you need to launch interactive, intelligent, intuitive forms.
Customise your LeadForm to match your brand in a drag and drop builder.
Show or hide questions based on someone's previous answers.
Works on any CMS, from WordPress & Squarespace to Magento.
Understand your leads and opportunities with built-in analytics.
Proven to increase conversion rates by up to 200%.
Auto-detect a visitor's country and display the correct phone number
Send leads to 2,000+ apps inc. all major CRMs & marketing tools.
Lead scoring & notifications
Assign values based on a lead's response and auto-trigger emails.
From engaging sliders and visual options to standard fields.
Block spam without resorting to conversion-killing Captchas.
Build bespoke tools using webhooks, hidden fields & more.
Split test your LeadForm without any additional tools.
Don't let forms hold you back
Get more out of your traffic with conversion-optimised LeadForms
Leaves -20% leads on the table
Diminishes marketing ROI
Asks same questions to all
Built & maintained by developers
No built-in reporting
Poor user experience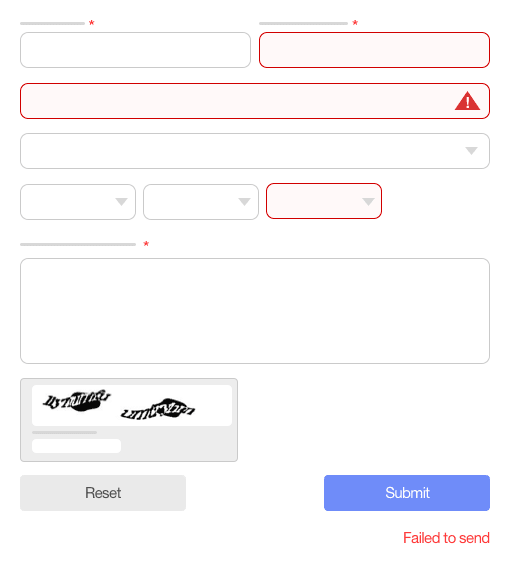 Capture 3-4X more leads
Increases marketing ROI
Asks different questions to users
Built by UX & CRO experts
Anyone can build & update them
Built-in reporting & A/B testing
Engaging user experience
58+ form design best practices